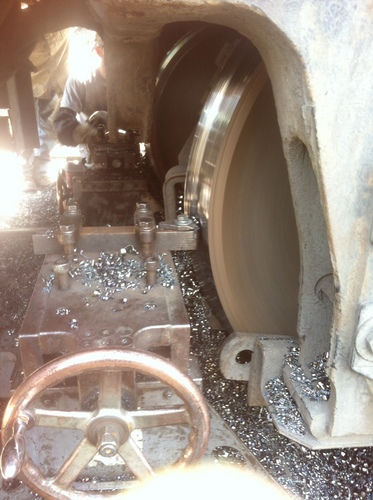 Superior Locomotive Repair LLC.
7913 Hawk Road
Newcomerstown,Ohio 43832
330.308.8152 office
330-340-7106 Tracy Young President
740-294-1115 Mark Cox VP/GM
740-498-9788 or 330.308.8153 fax
Superior Locomotive Repair offers mobile locomotive repairs to your site, anywhere in the United States .
All types of Locomotives large and small;
GenSets, EMD, GE, Baldwin, ALCO.
Rates $ 75.00 per man hour , no overtime thru work week, Time + 1/2 weekends and holidays
92 Day inspections, 1 and 3 year FRA air changes
We specialize in Electrical Troubleshooting .
Main generator , Aux generator or Air Compressor changeouts and repairs.
Complete rewires of Low and High voltage at your location.
Traction motor and Wheel change outs.
Wheel reprofile, and painting
Wreck Damage and Fab work .