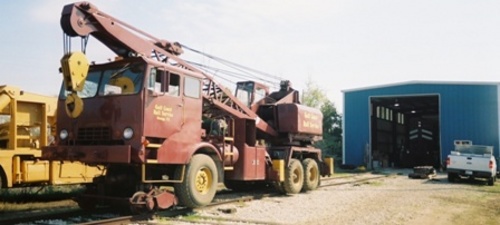 Gulf Coast Rail Service, Inc
1201 Front Street
Orange, Texas 77630
409-330-4170 office
409-330-4226 fax
Gulf Coast Rail Service Inc, Located in south east Texas close to the Louisiana border , offers a full line of locomotive repairs at our shop, ranging from painting to main generator replacement. We also provide Mobile locomotive repair for Electrical and Mechanical issues; we will come to your site and complete the repairs needed to keep your locomotive running smoothly.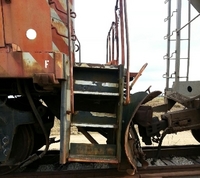 If this happens to you call us, we specialize in Wreck Repairs performed right on your site. Also, if you need alignment control draft gear added to your locomotive call us for a quote; we will beat anyone's prices !
Our recently upgraded office helps keeps operations moving and we have 24/7 operator so that when you are in need of locomotives or repair, we will be available and ready to serve your needs.